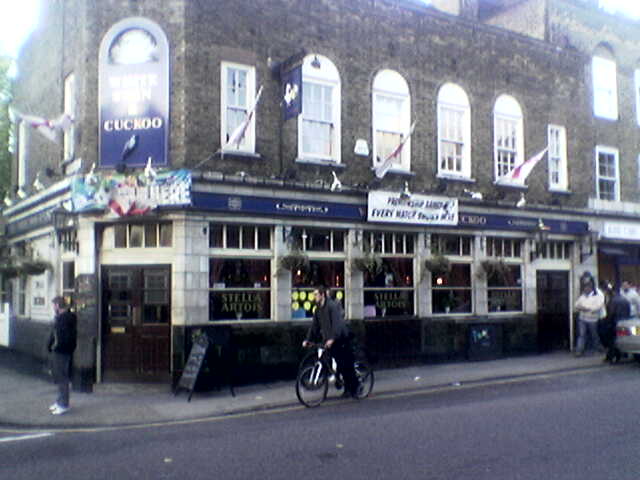 Reviews of The White Swan & Cuckoo

fin
(Averaging 2.8 from 433 reviews)
5th Dec 2004 - Not the most famous pub in the area, but still a pretty decent pub and worth a visit. Direclty opposite Pizza Express so it's a good spot for pre or post pizza drinking Live music on Fridays and Saturdays.
Rating
Online
No website listed.
No Facebook page listed.
No Twitter account listed.
No e-mail address listed.
What's on
There are no upcoming events.
Features
It's a pub
Food available
Pool table
Nearby pubs
Nearby Stations
Extra
Are you the landlord? Claim this listing by registering.