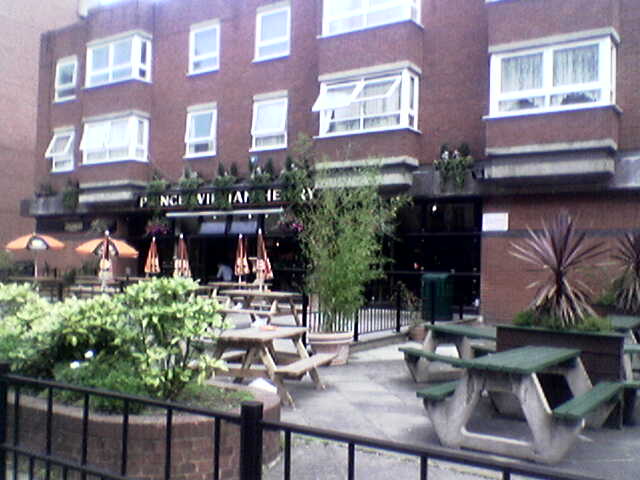 Reviews of Prince William Henry

Pete
(Averaging 2.9 from 18 reviews)
17th Aug 2005 - A wierd looking place as it's on the main road and under a block of flats but the garden at the front is huge so on a hot day when you need refreshing you are more likely to get a seat here than most places. The inside is surprisingly ornate. I guess you'll either love it or hate it, but if passing it's worth popping in to make your mind up.

fin
(Averaging 2.8 from 433 reviews)
16th Aug 2005 - An oddly ornate interior for a pub that was probably built not that long ago, it being under a block of flats or offices or some such. There is a huge beer garden thing outside, easily 3 times bigger than the inside bar area. It over looks the busy Blackfriars Road, but is just far back enough to be ok. Good for a quick after work drink in the sun.
Rating
Online
No website listed.
No Facebook page listed.
No Twitter account listed.
No e-mail address listed.
What's on
There are no upcoming events.
Features
Young's
It's a pub

Outside seating
Food available
Dart board
Nearby pubs
Nearby Stations
Extra
Are you the landlord? Claim this listing by registering.