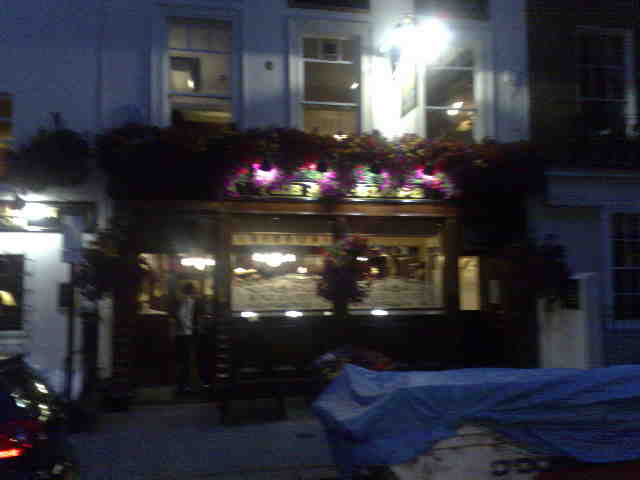 Reviews of The Antelope

Rob
(Averaging 2.6 from 57 reviews)
9th Oct 2007 - Alright for the area, but still a bit poncey for my tastes. Beer wasn't bad.

I got the feeling that the bar staff didn't think I was suited to their pub.

Cavalier
(Averaging 3 from 148 reviews)
5th Aug 2007 - For the area, quite down to earth and pleasant pub. Nice side room - the snuggery - which does what it says (but had been hired out when we went). Guiness served v cold (which I like), and a good selection of draught beer. Some staff seemed a bit offish except to the regulars - maybe they are used to hoorays or tourists? Having said that, not much evidence of either when we were there.
Rating
Online
No website listed.
No Facebook page listed.
No Twitter account listed.
No e-mail address listed.
What's on
There are no upcoming events.
Features
It's a pub
Food available
Area to hire
Nearby pubs
Nearby Stations
Extra
Are you the landlord? Claim this listing by registering.