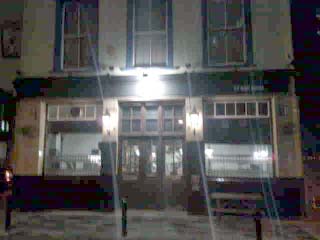 Reviews of Jack Beards
Doodlebug2
(Averaging 1 from 1 reviews)
12th Jun 2008 - This pub is now called No.32. It stank before and it certainly stinks now. It's an Estate pub and even the people on the estate are revolting! No atmosphere, cheap drinks and no reason to go apart from get totally wasted which you could do anywhere really. There is no jukebox anymore and no Sky even thou there are a couple of large screen TV's I ain't seen any Premiership games there yet. The staff are very friendly though. It gives them something to do stop them falling asleep! The price of the beer is quite good for the surrounding area, mind you, you could do worse than find somewhere decent to drink.
Rating
Online
No website listed.
No Facebook page listed.
No Twitter account listed.
No e-mail address listed.
What's on
There are no upcoming events.
Features
It's a pub
Nearby pubs
Nearby Stations
Extra
Are you the landlord? Claim this listing by registering.